The 2022 Dodge Durango Loses SRT HELLCAT Trims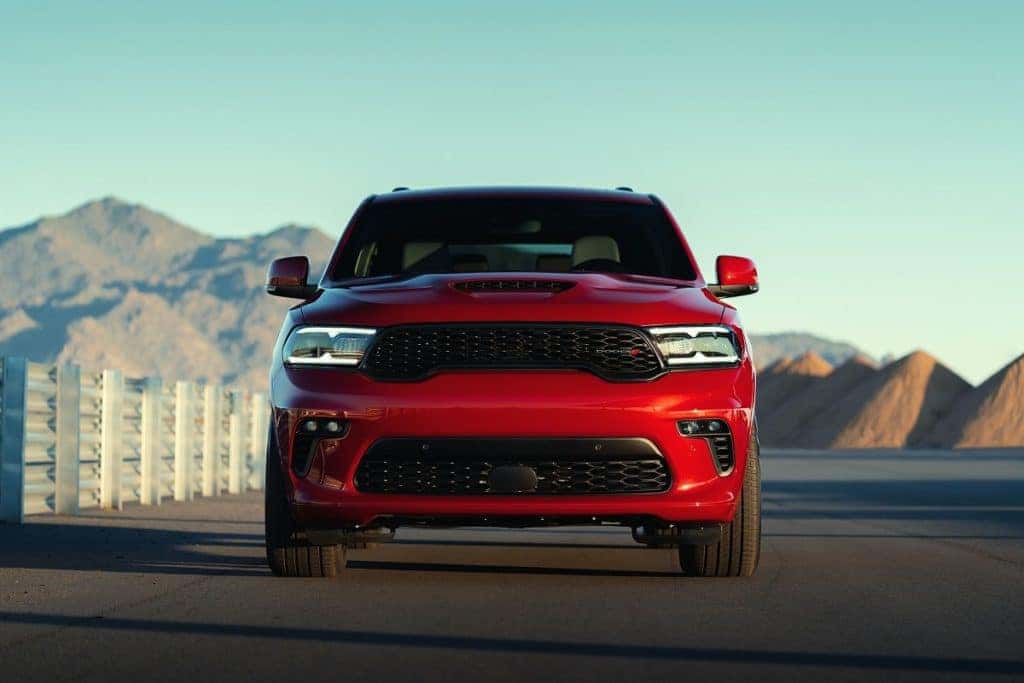 Photo credit: Dodge
The Dodge Durango has been the nameplate for the most powerful SUVs ever created in the world. The 2021 Dodge Durango SRT HELLCAT was the last year Dodge would have an SRT HELLCAT trim, due to the upcoming emission restrictions. The 2022 Dodge Durango is expected to get fresh updates to the interior, as well as new technology updates to its 8.4-inch display to the quicker UConnect 5 software. This could make all 2022 Dodge Durango's come standard with wireless Apple CarPlay and Android Auto, plus Amazon Alexa Connectivity. The Dodge Durango is built on the same platform as the Jeep Grand Cherokee, so buyers hoping for a change in looks might have to wait a few more years. Regardless, under the hood Dodge will still offer some of the wildest ranges of engines available for any SUV.
The 2022 Dodge Durango   
The 2022 Dodge Durango will start with the 3.6-liter V6 engine as standard on all trims, but buyers looking for an upgrade will have the option of swapping to a 5.7-liter or 6.4-liter Hemi V8. Since Dodge is getting rid of its SRT HELLCAT trim, the 707-horsepower Supercharged V8 won't be available. This leaves the 6.4-liter engine as the star of the lineup. The 2022 Dodge Durango SRT 392 is set to remain the most expensive trim with an estimated MSRP of $64,000 (Plus destination fee) and any add-ons. While that might be considered a little pricey, it's a huge price reduction from the famous 2021 Durango SRT HELLCAT at an MSRP of $80,000 (Plus destination fee). Interested buyers will be happy to know that the entry-level Durango SXT with the 3.6-liter V6 rear-wheel-drive will continue to start at an MSRP of $34,000 (Plus destination fee).
A Look At THe 2021 Dodge Durango SRT Hellcat   
The 2021 Dodge Durango SRT Hellcat is labeled as the world's most powerful SUV with extreme horsepower and handling. Underneath the aggressive vented hood is a supercharged 6.2-liter V8 that produces 710 horsepower. The tremendous power distributed through all four wheels mated to this all-conquering V8 is an eight-speed TorqueFlite automatic transmission, with a press of the gas pedal drivers can instantly feel the joyous thrill of the roaring beast. The 2021 Durango SRT Hellcat is capable of accelerating from 0 to 60 miles per hour in just 3.5 seconds, covering the quarter-mile in 11.5 seconds as certified by the National Hot Rod Association (NHRA), and hits a top speed of 180 mph. This sets the 2021 Durango SRT HELLCAT in its own category to dominate forever. Interested in driving a new Dodge Durango? 
Come To Southern Chrysler Jeep Dodge To Test-Drive A New VehicleToday!
Are you excited about getting a new car? So are we! At Southern Norfolk Chrysler Jeep Dodge, we're more than excited to help our customers, we're thrilled. Looking for a new option to buy or lease? Take a look at our newest vehicle inventory or our quality used inventory. We can help sell your current vehicle or bring it back to life like new with an online appointment at our service center. Allow our professional techs to get started on all repairs or maintenance work. 
Looking for options with any financial help, needs, or suggestions to help make paying for a vehicle easier? Apply for Auto financing. Stop by today and see what we can do for you at Southern Norfolk Chrysler Jeep Dodge right now.