2021 Ram 1500 TRX Is Awarded "Texas Truck of the Year" at the Texas Motor Press Association Off-Road Invitational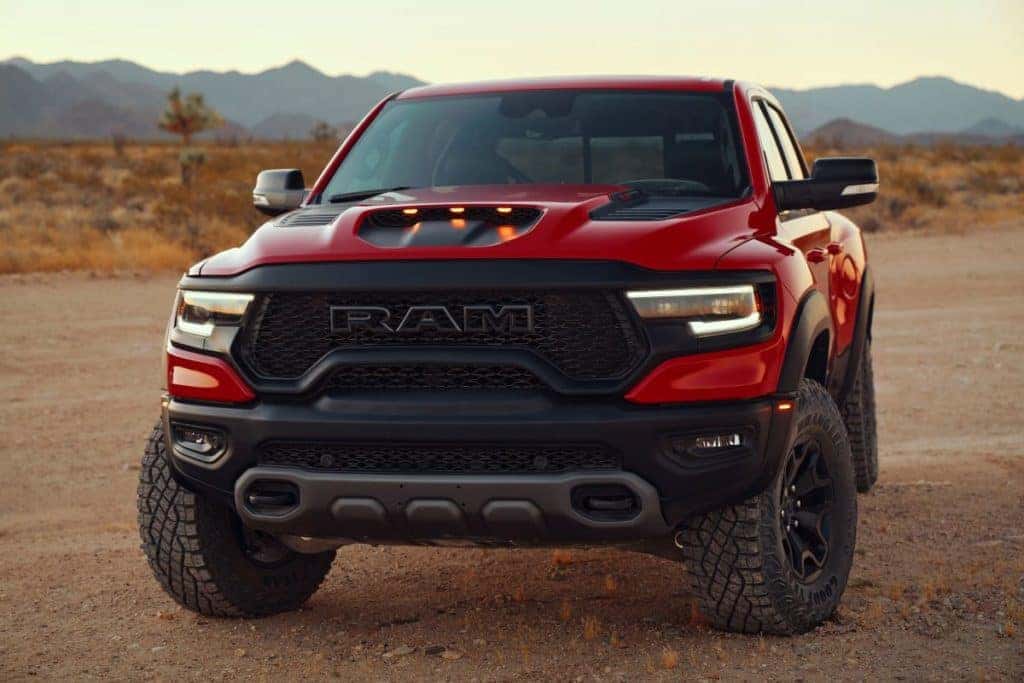 Photo credit: Ram
The 2021 Ram 1500 TRX has added another award to its collection, named Texas Truck of the Year by the Texas Motor Press. That's not all, the 2021 Ram TRX was also awarded high-performance Truck of the Year. Receiving the two top honors from the Texas Motor Press for the 2021 year has once again let the world know what brand reigns king when it comes to truck power. Not only bringing power to the table, but it's also the fastest and most agile truck ever produced. Fans all over the world are obsessed with every last part inside and out of the 2021 Ram 1500 TRX, one lucky buyer was able to take the first 2021 TRX edition marked with a VIN 001 home after buying it at an auction intended for donations to charities for disaster relief. 
"The challenging off-road trails were no problem for Ram 1500 TRX as it easily trekked over the roads with massive horsepower, multiple drive modes, and lofty ground clearance. It was so much fun to experience the truck conquer the trails. We all took notice of the wild animal roar exhaust note off in the distance," said Bryan Grant, president of Texas Motor Press Association.  
Storming into dealerships with an immense 702 horsepower, Ram manufactured 702 units of the limited 2021 Ram 1500 TRX Launch Editions. Coincidentally the number of editions matched the amount of horsepower in the truck, seems like Ram may have done it purposely. The Launch Editions sold out in under three hours, marking the iconic truck as not only fast on the road but as the fastest-selling truck also. When buyers go searching for a truck they consider all aspects of the vehicle, with the 2021 Ram TRX all of the buyer's needs are taken care of. Both inside the truck and outside, Ram packs the luxurious truck with the latest features and innovative technology. 
The 2021 Ram TRX comes in at a starting MSRP of $75,275 (Plus destination fee) and is essentially a regular Ram 1500 on steroids. The 2021 Ram 1500 TRX is dramatically wider and comes with a supercharged engine. Under the scooped hood lies a supercharged 6.2-liter Hemi V-8 engine that produces the record-high 702 horsepower and an outstanding 650 lb-ft of torque. That power is delivered to all four wheels through an eight-speed automatic transmission. The TRX can shoot to 60 mph in just 3.7 seconds and can complete the quarter-mile in 12.3 seconds at 110 mph making it the fastest pickup truck ever made.   
Inside, Ram has redefined the expectations that come from a regular truck, delivering high-quality materials, and impeccable insulation from outside noise. The seats are covered with a mix of microsuede and carbon-fiber accents. Ram's flat-bottom steering wheel features a pair of prominent paddle shifters allowing drivers to maintain both hands on the wheel while controlling the monstrous truck. The 2021 TRX has available options including a digital rearview mirror, head-up display, and heated and ventilated front seats. Interested in finding out more about the 2021 Ram TRX?
Come To Southern Chrysler Jeep Dodge Ram To Test-Drive A Ram VehicleToday!
Are you excited about getting a new car? So are we! At Southern Norfolk Chrysler Jeep Dodge, we're more than excited to help our customers, we're thrilled. Looking for a new option to buy or lease? Take a look at our newest vehicle inventory or our quality used inventory. We can help sell your current vehicle or bring it back to life like new with an online appointment at our service center. Allow our professional techs to get started on all repairs or maintenance work. 
Looking for options with any financial help, needs, or suggestions to help make paying for a vehicle easier? Apply for Auto financing. Stop by today and see what we can do for you at Southern Norfolk Chrysler Jeep Dodge right now.