The Hurricane I-6 Engine Consumes Less Fuel While Producing Fewer Emissions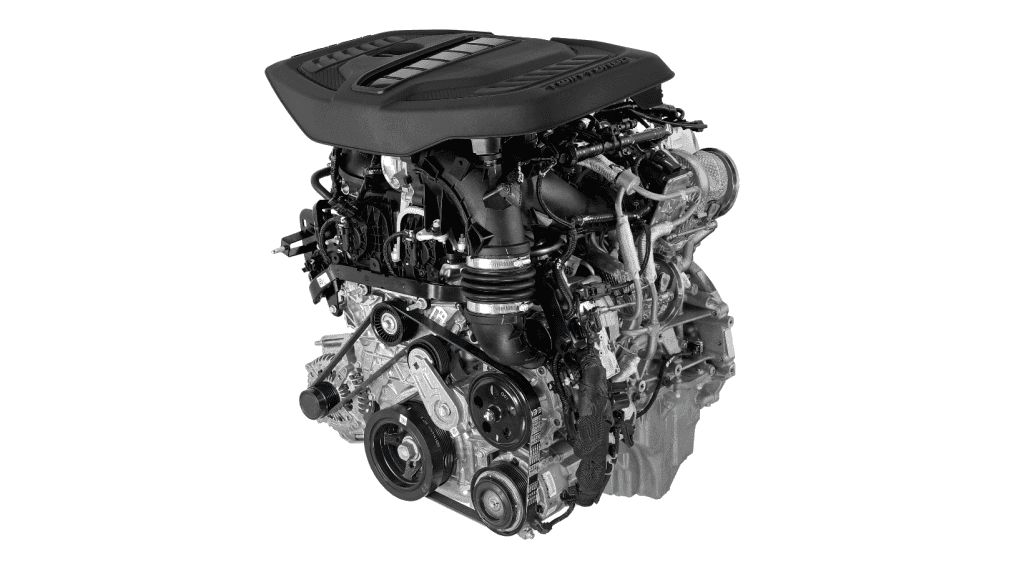 Photo credit: Stellantis
Stellantis has revealed its brand-new engine called Hurricane. This engine is capable of consuming less fuel, with fewer emissions than most big engines. Meanwhile the Hurricane engine can generate much more horsepower and torque compared to the competition. Stellantis is one of the world's leading automakers and a mobility provider with a long history in the automotive market. Stellantis owns some of the largest brands including Abarth, Alfa Romeo, Chrysler, Citroën, Dodge, DS Automobiles, Fiat, Jeep, Lancia, Maserati, Opel, Peugeot, Ram and more. Powered through its diversity, Stellantis leads the way for automakers around the world. Aspiring to emerge as the greatest sustainable mobility tech company, Stellantis continues to push for a safer environment.
Going back to the Hurricane Twin-turbo I-6 engine, it was designed with two distinct variants, which is made with state-of-the-art technology. The inherently smooth running I-6 configuration combined with a twin-turbo's robust base architecture enables its propulsion. Systems engineers use these two variants, Standard Output (SO) and High Output (HO). The Standard output optimizes the fuel economy and includes a cooled exhaust gas circulation or EGR, which enhances torque with more than 450 lb/ft. This engine flexes its power with a broad, flat torque band which maintains at least 90% of maximum torque from 2,350 rpm all the way to its red line. High Output on the other side, optimizes the performance with more than 475 lb/ft while maintaining its fuel economy during extreme amounts of use, such as towing.
With the ability to reduce greenhouse gas emissions, Stellantis' objective is to cut its carbon footprint by 50% by 2030 and to lead the transportation industry for achieving Net Carbon Zero by 2038. All these components are part of a strategic plan of Stellantis called Dare Forward 2030. The high-pressure straight fuel injection system operates at 5075 psi (350 bar) and uses injectors mounted centrally in the cylinder head combustion chamber. The design promotes better atomization with a super-fine control of the fuel delivery into the cylinder for the optimum air/fuel mixture, maximized by the turbocharged intake air.
The cylinders have much less friction, weight, and unparalleled resistance from a thermal sprayed microstructure of metallic and oxide elements that change. It's one of the most important advantages of the PTWA coating inside the cylinders, which is a typical cast-in-place or pressed-in cast iron liners. The basis of the Hurricane twin-turbo is a deep-skirt cast-aluminum block with a structural aluminum alloy oil pan. Cross-bolted metal main bearing caps incorporate the sturdy rotating meeting of a solid steel crankshaft and cast metal connecting rods. During manufacturing the block is deck-plate honed to optimize the cylinder bore shape, which helps enhance gasoline efficiency. Stellantis has hinted at some type of new electric hybrid engine that may soon be released.
Come To Southern Norfolk Jeep To Test-Drive A New Jeep Today!
We're all about helping our customers enjoy their shopping experience. We have a friendly and passionate sales team that will make your buying, leasing or selling needs easy for any of our newest vehicle inventory or used inventory. We're here to help with any financial help, needs, or suggestions to help make paying for a vehicle easier. Apply for Auto financing with our assistance right now. Stop by today and see what we can do for you right now.
Don't forget we have a trained service team that can help with an online appointment to get started on all maintenance work and repairs. We look forward to helping you at Southern Norfolk Chrysler Jeep Dodge!