Fiat Moving Forward With Comau Towards An Electric Future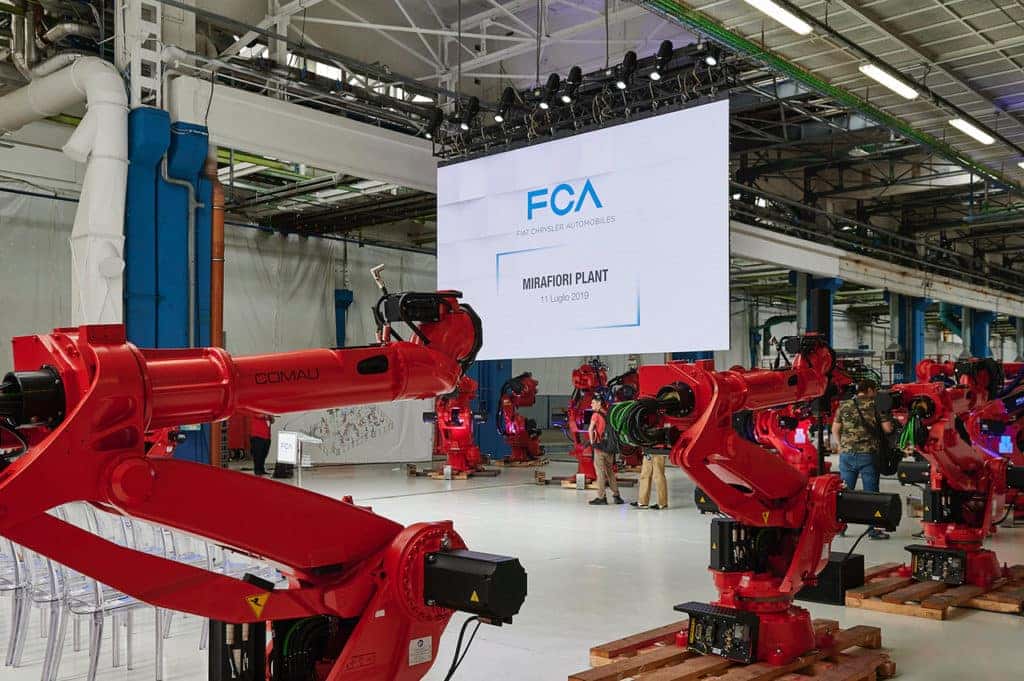 Photo credit: Alessandro Lercara
As 2020 comes to an end, the new year is drawing Fiat Chrysler Automobiles' focus towards their new fully electric 2021 Fiat 500. FCA's first fully electric vehicle, to be assembled with the help of 187 robot helpers. With the purpose to redesign and deploy new manufacturing lines devoted to its production. As stated before by the FCA, Fiat will convert 60% of their current lineup to electric vehicles in 2021. The first of the robots were installed on July 11, 2019, the 80th-anniversary celebration of the historic FCA Mirafiori plant in Turin.
"Our experience and global leadership in the industrial sector, together with the skills gained in the field of electrification and digitalization, support the creation of highly innovative, flexible, and tailor-made technological solutions. This approach allows Comau to develop projects that look to the future of mobility and renewable energy sources, such as the New 500 full-electric, thus responding to the needs of an industrial system in continuous evolution and the demands of an end consumer increasingly attentive to sustainability," said Andrew Lloyd, chief operating officer.
A Deeper Look At Comau Industrial Automation And Robotics
Comau is an Italian multinational company based in Turin, Italy. An integrated company in the industrial automation field, the company offers services from unique products, assembly, and technologies to specific manufacturing needs for industries. Its assembly and powertrain items range from 3D laser systems, robotized cutting processes, semi-automated or automated assembly to testing components. Comau Robotics is "proud" to produce the new 500, the latest version of the Fiat 500, first unveiled in 1957. Developing fundamental parts of the new 500, including front and rear floors, the bodysides, and framing assembled and welded, give shape to the vehicle's complete body. Also, integrating assembly lines with advanced vision systems to control the adhesive dispensing system's quality throughout the process from beginning to end. This process is what helps Fiat create the vehicles they produce, including the new 500e.
A Look Into the New 2021 Fiat 500E
Fiat introduces the new 2021 Fiat 500e, featuring a 42-kWh lithium battery and an 85-kW fast charger. Including an output of 87 kW, the new 500e produces acceleration, capable of going from 0-62 mph in just 9.0 seconds and 0-31 mph in only 3.1 seconds. The 500e is being introduced now as a proper four-door coupe. The third door opens in the opposite direction, located behind the front passenger door. Thus, having no center panel in the door gives people easier access to the rear quarters. Meanwhile, the driver's side remains equipped with a single, regular door. While cleverly integrating the third door without changing the iconic shape, the new 2021 Fiat makes sure it stands out from the competition. Curious what driving a Fiat will be like?
Drive Home A Brand New Fiat Vehicles With Our Help
Are you excited about getting a new car? So are we! At Southern Fiat, we're more than eager to help our customers; we're thrilled. Looking for a new option to buy or lease? Please take a look at our new vehicle inventory or our quality pre-owned vehicles. We can help sell your current vehicle or bring it back to life like new with an online service appointment at our service center. Allow our professional techs to get started on all repairs or maintenance work.
We're here to help with any financial help, needs, or suggestions to help make paying for a vehicle easier. Stop by Southern Fiat today and see what we can do for you right now.