Dodge Releases New Security Features For Challenger And Charger Muscle Cars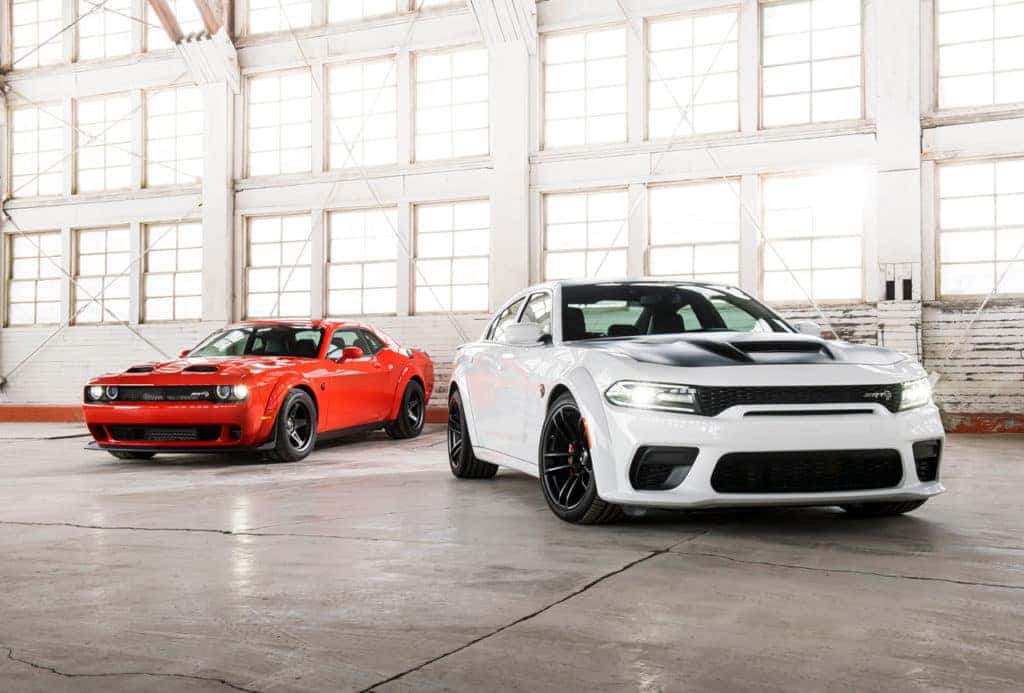 Photo credit: Dodge
Dodge has released second-level security packages for the high-performance Dodge Charger and Dodge Challenger trims equipped with the 6.4-liter HEMI V-8 or supercharged 6.2-liter HEMI V-8 engines. The software upgrade can be installed free of charge by any Dodge dealer on vehicles 2015 through 2021 model-year Dodge muscle cars. The enhanced security system encryption will upload via Dodge's Uconnect 4C infotainment system. Dodge owners will use a four-digit security code specifically made for them to unlock the vehicle. The enhanced security package will feature limits like the vehicle engine speed to idle (675 rpm) and help prevent auto theft.
"Today, Dodge is launching a new owner-customized 'double verification' security system," said Tim Kuniskis, Dodge Brand Chief Executive Officer – Stellantis. "When flashed into the computer of affected 2015 or newer Dodge muscle cars, the protective software will limit the engine output to less than 3 horsepower, foiling fast getaways and joy rides. More than 150 cars are stolen every day in the United States," added Kuniskis. "For any car owner, it's terrible, it's a hassle and it's a personal violation. Though statistically rare, car thieves have targeted the high-horsepower Dodge muscle cars, and we want the Dodge 'Brotherhood' to know we're taking quick action and covering their backs."
The engines produce approximately 2.8 horsepower and 22 lb.ft of torque when the vehicle is idle. Dodge's new security measures also come with a secondary public safety benefit by helping prevent criminal police evasion and high-speed chases of stolen vehicles. Using double encryption has become normal on consumer online accounts and helps add a secondary layer of owner protection against vehicle theft. With owners using the four-digit encryption code, key-code-spoofing thieves become discouraged due to the extra layer of security. Dodge doesn't stop there, continuing to pursue other enhancements to vehicle-theft security in order to help protect investments made by buyers.
Dodge extends the new enhanced security features to owners of 2015 through 2021 Dodge Challenger SRT or Charger SRT models equipped with 6.4-liter (392-cu.-in) HEMI V-8 or supercharged 6.2-liter HEMI V-8 engines. In addition, owners of 2019-2021 Scat Packs equipped with a 392 HEMI V-8 engine will also receive the enhanced security feature. All buyers of these vehicles should contact their local Dodge dealer to schedule a free Security Mode installation appointment. Dodge expects the new security feature to be available late in the second quarter of 2021. Interested in driving a new Dodge muscle car?
Come To Southern Chrysler Jeep Dodge To Test-Drive A New VehicleToday!
Are you excited about getting a new car? So are we! At Southern Norfolk Chrysler Jeep Dodge, we're more than excited to help our customers, we're thrilled. Looking for a new option to buy or lease? Take a look at our newest vehicle inventory or our quality used inventory. We can help sell your current vehicle or bring it back to life like new with an online appointment at our service center. Allow our professional techs to get started on all repairs or maintenance work.
Looking for options with any financial help, needs, or suggestions to help make paying for a vehicle easier? Apply for Auto financing. Stop by today and see what we can do for you at Southern Norfolk Chrysler Jeep Dodge right now.