Jeep Delivering Major Blow To Aftermarket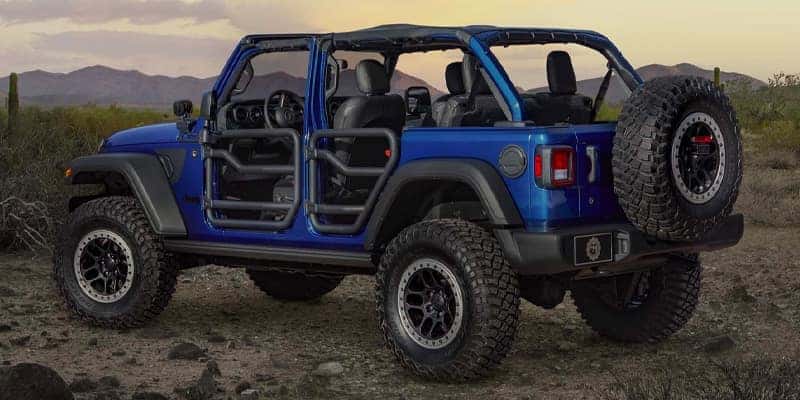 Photo credit: Jeep
With approximately 80 years of Jeep capability leadership, Jeep has a tremendous following of enthusiasts who pay thousands of dollars on aftermarket lighting packages, grills, running boards, roll bars, and numerous distinct tweaks that provide customers their own unique particular design they are looking for. While Toledo, Ohio has remained home to the production of Jeep Wranglers and Gladiators, Jeep will deal a severe blow to the aftermarket by developing their very own customization facility. According to the Toledo Blade, Jeep has acquired a site for the project from the city of Toledo, only paying one dollar for the property. The company intends to employ about 300 people to modify Jeep vehicles at the facility, investing $23 million for the new 250,000-square-foot facility.              
"The iconic Jeep brand has a special connection and history with Toledo and all of its residents. We appreciate the city council's consideration of this proposal and would like to thank the city of Toledo and the mayor's office for all of their efforts. At this time, we have no further details to provide." FCA spokesman Kevin E. Frazier
What The Future Holds For The New Site
Jeep has not confirmed what they intend to do inside its facility but with the vicinity to the Wrangler and Gladiator assembly complex so close, enthusiasts should expect a lot more factory custom designs. Jeep's new facility will be located on a complex of properties previously owned by Textileather and MedCorp, which closed down in 2013. Toledo officials paid about $3.7 million on the acquisition and cleaning up of the sites. Officials have revealed that the amount made for the sale of the land was based on the motivation to keep Jeep's operations local. 
A Win-Win For Both Sides
"This is a major economic development win for Toledo, the city will use the economic development tool to recoup its $6.8 million investment into the site over a period of time," said Toledo Mayor Wade Kapszukiewicz 
The deal entails a buy-back clause granting the city the opportunity of repurchasing the site for the equivalent price of one dollar if the automaker cannot develop the property within four years, plus a few incentives for the residents of the city of Toledo. Needless to say, Toledo will continue to be home for Jeep for the foreseeable future. Curious to know what it feels like to drive a new Jeep vehicle? Start 2021 off right with a vehicle that gives adventure for years to come.       
Come To Southern Norfolk Jeep To Test-Drive New Jeep Today!
We're all about helping our customers enjoy their shopping experience. We have a friendly and passionate sales team that will make your buying, leasing or selling needs easy for any of our newest vehicle inventory or used inventory. We're here to help with any financial help, needs, or suggestions to help make paying for a vehicle easier. Apply for Auto financing with our assistance right now. Stop by today and see what we can do for you right now.
Don't forget we have a trained service team that can help with an online appointment to get started on all maintenance work and repairs. We look forward to helping you at Southern Norfolk Chrysler Jeep Dodge!