Fiat Starts On The Path To Full Electric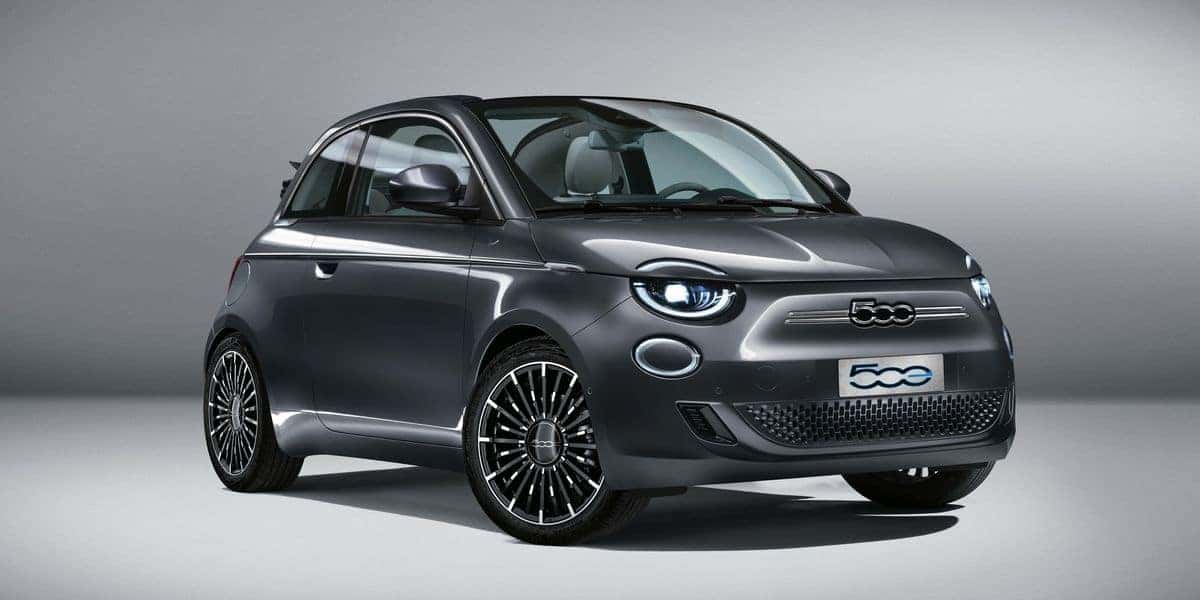 Photo Credit: Fiat
Fiat made a huge announcement for this upcoming year, stating that 60% of its cars will be electric by the end of 2021. Formerly headed by Sergio Marchionne, who was famously an anti-electric vehicle figure. Despite his major success in turning troubled automaker Fiat in just two years, the future of Chrysler Fiat was not interested in the idea of electrical vehicles. Marchionne famously urged consumers to not purchase electric vehicles stating that "The FCA loses thousands of dollars on each one sold". Marchionne believed the business model wasn't ready to support widespread adoption, even though many consider conventional vehicles to be the answer to rising emissions and contributing to climate change. This wouldn't be the first time he dumped cold water on EV's.
"Electrification is not the answer," Marchionne stated, as recently as three years ago, so that going from that stance in 2017 to electrifying 60% of its model lineup by the end of 2021 is quite a change for Fiat.  
The Future of Fiat Automotive
As 2020 comes to an end, Luca Napolitano, head of EMEA for Fiat, Lancia, and Abarth brands, announced that Fiat is pushing to electrify 60% of its vehicle lineup — a figure that should transcend the standard for the automotive industry.  With the mandate to lower carbon emissions in Europe rapidly approaching, automotive companies are quickly converting to zero-emission products, meaning battery electric vehicles, and Fiat is committed to making a change for a better future.
While Fiat Chrysler owns many other brands, Napolitano's announcement only applies to  Fiat models. Fiats model line is not that extensive, and it covers a variety of configurations of their beloved 500 hatchback model, including the L, X, and C models. Buyers can anticipate six "electrified" trims, but those will likely almost be hybrids, such as the upcoming 500 and Panda hybrids. Notably, this announcement only covers Fiat's model lineup, not their overall sales. Fiat is not committing to 60% of sales being hybrid models by the end of 2021, just availability of hybrids across 60% of their car models.
The New 2021 Fiat 500E 
Currently somewhere around a fifth of European car sales are "electrified," and under 5% of The USA are electric. If 60% of Fiat's sales were electrified — even if they were mostly hybrids — that would be a remarkably high number in the current auto market. The Fiat 500 and 500e were discontinued in America for 2020 due to the abysmal sales numbers. Looking to change that  Fiat presents its brand new 2021 Fiat 500e with a new rear door, featuring a 42-kWh lithium-ion battery and an 85-kW fast charger. With an output of 87 kW, the new 500 delivers acceleration from 0-62 mph in 9.0 seconds and 0-31 mph in only 3.1 seconds. How will that sound to customers? We want to know!   
Drive Home a Brand New Fiat
Are you thrilled about getting a new ride? So are we! At Southern Fiat, we're more than happy to help our customers. Looking for a new option to buy or lease a new vehicle? Take a look at our new vehicle inventory or our quality pre-owned vehicles. We can help sell your current vehicle or bring it back to life like new with an online service appointment at our service center. Allow our professional techs to get started on all repairs or maintenance work.
We're here to help with any financial questions, needs, or suggestions to help make paying for a vehicle easier. Stop by Southern Fiat and see what we can do for you today!