Dodge Sets Out To Fill The Best Position In The Company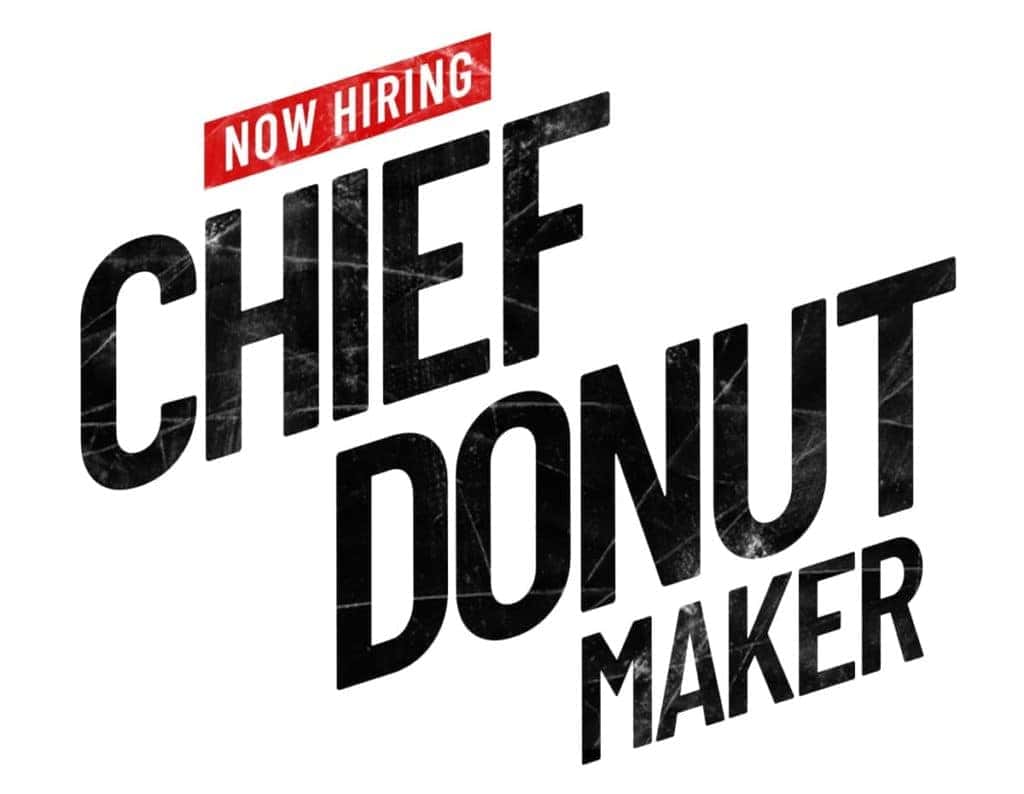 Photo credit: Dodge
Dodge has begun a search across the United States for the greatest automotive job in the world as the Chief Donut Maker. The Chief Donut Maker will be a Dodge ambassador which is the first position for a Dodge Donut Maker, this side hustle will have heads spinning. The winner of the competition will be decked out in Dodge threads, driving a Dodge SRT Hellcat, countless memories with celebs at epic auto events, attending Radford Racing School, and a mouthwatering $150,000 paycheck. Dodge has never followed the trends, they are always seeking a better, faster, and more outrageous way of doing things. 
"We're looking to hire someone just like them as our Chief Donut Maker, someone who will embody their crazy can-do America Muscle spirit and carry the torch of the single most engaged group of enthusiasts the automotive industry has to offer. And what better way to find them than creating this once-in-a-lifetime opportunity to drive the #1 Muscle Car in America," stated Dodge CEO Tim Kuniskis.
The applicant will have to submit a short video showing why they're best suited for the role, most importantly demonstrating passion, charisma, and creativity. They must embody the spirit of the founding Dodge Brothers. Dodge enlisted champion wrestler Bill Goldberg to judge the competition between the top ten finalists that will ultimately put their talents to the test. The contestants will be in the hot seat including racing a Dodge horsepower heavyweight with a professional driver on a closed track. The competition will be aired as a reality TV show this spring with the final episode revealing Dodge's new Chief Donut Maker on April 26, 2022. This is an opportunity of a lifetime for true Dodge enthusiasts and aspiring donut makers, who wouldn't like to be the first-ever Chief Donut Maker for Dodge?
The 2022 Dodge Challenger HEMI SRT Hellcat  makes people stare. The mighty Hellcat badge found on the exterior and interior will give them yet another feature to envy. The 2022 Dodge Challenger SRT Hellcat Widebody is the top-of-the-line trim for the Challenger lineup, powered by an impressive 6.2-Liter Supercharged HEMI V8 SRT engine. The 2022 Challenger SRT Hellcat Redeye Widebody generates 797 horsepower with 650lb-ft of torque and has a top speed of 203 mph. This powerful engine is mated to a standard Torque Flite eight-speed automatic transmission along with steering-wheel-mounted paddle shifters. 
The Challenger also receives an addition of a total of 3.5 inches of width resulting in more grip and featuring a new hood with a larger hood scoop to maximize air intake meaning more oxygen and more oxygen equal more combustion, and more combustion equals more power. The Dodge SRT vehicle lineup is designed for maximum speed, style, and performance. 
Come To Southern Chrysler Jeep Dodge Ram To Test-Drive A New VehicleToday!
Are you excited about getting a new car? So are we! At Southern Norfolk Chrysler Jeep Dodge, we're more than excited to help our customers, we're thrilled. Looking for a new option to buy or lease? Take a look at our newest vehicle inventory or our quality used inventory. We can help sell your current vehicle or bring it back to life like new with an online appointment at our service center. Allow our professional techs to get started on all repairs or maintenance work. 
Looking for options with any financial help, needs, or suggestions to help make paying for a vehicle easier? Apply for Auto financing. Stop by today and see what we can do for you at Southern Norfolk Chrysler Jeep Dodge right now.