Dodge HEMI Challenge Celebrates 20th Anniversary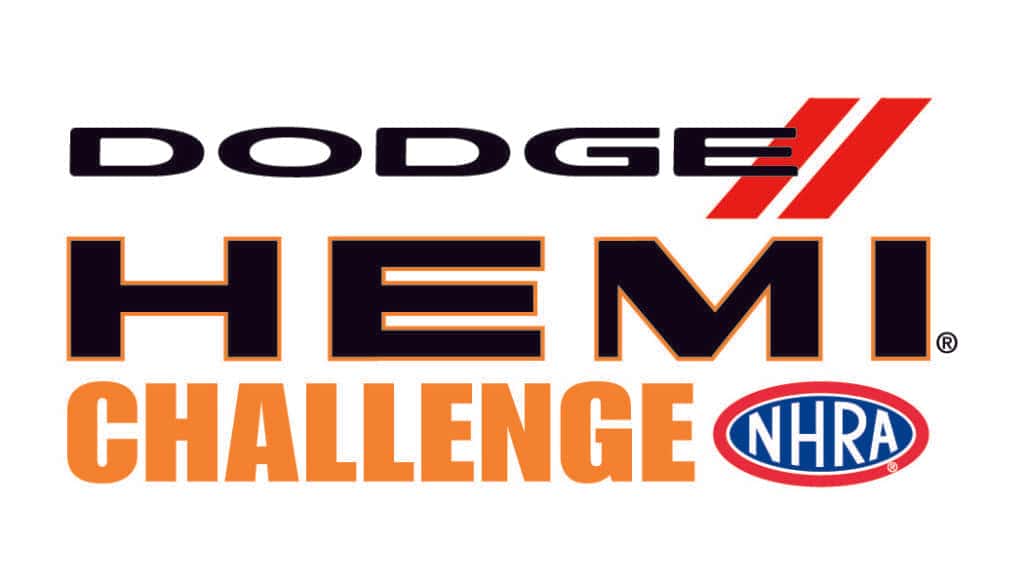 Photo credit: Dodge
The popular Dodge HEMI Challenge celebrates its 20th anniversary at the National Hot Rod Association's (NHRA) prestigious Dodge//SRT U.S. National. The "Big Go" took place at the Lucas Oil Raceway in Indianapolis, the longest continuously running race in NHRA history. The race consists of heads-up, wheel-standing, side-by-side racing of vintage HEMI-powered 1968 Dodge Dart and Plymouth Barracuda "package cars" that have dominated the NHRA Super Stock for more than five decades. Dodge and Mopar celebrate the classic muscle cars that contributed to the brands' legendary reputation and success at the drag strip. The muscle extends off the track into all three of Dodge's leading Muscle cars, including the 2021 Dodge Challenger, 2021 Dodge Charger,2021 Dodge Durango.
Dodge has even hinted at the release of the world's first electric muscle car, as the automaker gears towards the end of combustion engines. The automaker states it will stay competitive in the muscle segment with a smooth transition into the electric era. As we celebrate the 20th anniversary of the "Big Go" fans are stunned to see how advanced the muscle car has become. U.S. Nationals Grand Marshal Herb "Mr. 4 Speed" McCandless will serve as lead role in the Dodge HEMI Challenge and lead the field of qualified Darts and Barracudas down the Indianapolis tracks. McCandless will be driving his own original 1968 Super Stock HEMI Dart.
"It was the best HEMI Challenge ever and to be able to share that with my wife and son made it so special," said Hess. "When we came up the return road at Indy, the stands were full and the whole crowd stood and gave us a standing ovation as we drove by in my HEMI Barracuda. It looked like the wave at a football game. They (NHRA) were running a Pro Stock qualifying session and they stopped them to let us drive through to the front of the tower. As they say, the first is the one they will always remember and I'll never forget that evening at the 2001 NHRA U.S. Nationals."
The winner of the Dodge HEMI Challenge takes home a uniquely crafted 42.6-lb trophy, made from a 426 HEMI cylinder head. All 16 drivers that make it to the elimination rounds will receive cash rewards. The first prize winner will be awarded an extra $15,000 prize to take home. While all the participants are in it for good fun, the bragging rights do still create tough competition. Interested in finding out more about Dodge's newest muscle cars?
Come To Southern Chrysler Jeep Dodge To Test-Drive A New VehicleToday!
Are you excited about getting a new car? So are we! At Southern Norfolk Chrysler Jeep Dodge, we're more than excited to help our customers, we're thrilled. Looking for a new option to buy or lease? Take a look at our newest vehicle inventory or our quality used inventory. We can help sell your current vehicle or bring it back to life like new with an online appointment at our service center. Allow our professional techs to get started on all repairs or maintenance work.
Looking for options with any financial help, needs, or suggestions to help make paying for a vehicle easier? Apply for Auto financing. Stop by today and see what we can do for you at Southern Norfolk Chrysler Jeep Dodge right now.